InfuSystem Career Spotlight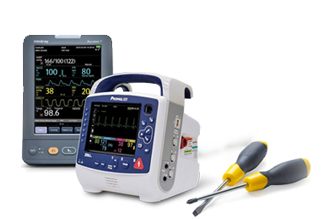 Biomedical Technician
We have multiple job openings for Traveling and Regional Biomedical Technical Service Specialists.
The Traveling Technical Service Specialists are responsible for providing preventative maintenance and repair services, including performing physical inventory, installing tracking devices and beacons, testing, evaluating, and performing cost-effective medical equipment maintenance at the customer's facility. They will accurately document service actions in a digital work order and demonstrate our "Patients First" culture by taking ownership, doing the right thing, and problem-solving. 
In this role, you will be required to travel to customer sites to test and evaluate medical equipment and will possess the customer service skills to help facilities locate devices and perform preventative maintenance on the equipment. You will have the opportunity to travel anywhere in the U.S. for two- to six-week assignments that may include weekends. 
InfuSystem provides on-the-job training. Medical device experience and electronics familiarity are preferred but not required. We will provide training on maintenance and repairs of various medical equipment.